5 Inspirational Bedroom Ideas
5 Bedroom Ideas Inspired by People's Instagram Profiles
Just like the living room, the bedroom needs a little boost and redecoration from time to time. A new mattress, new coat of paint and new accessories for the room are always refreshing and can keep you happy with your home design. If you lack the inspiration, there are various Instagram posts from the best designers to help you start your bedroom makeover. You just need to pick something for your soul



Dreamy Boho Design
Boho and modern designs can go hand in hand, if you know how to combine the colors.
Incorporate clean edges with your furniture and fill the room with splashes of natural textures, various patterns and lively colors. You can pick any color that calms you down, but try introducing as many earthy colors as possible for the real hippy feel.
Also, a few tassels on the edge of your bed cover with pillows will add character and capture this sophisticated combination of the two designs
.
Pretty in Pink
Usually, people are afraid of introducing pink into the bedroom, because they are afraid of making the room look too girly and tacky


However, if you're open to experimenting with patterns and colors, then this could be your cue for a bedroom makeover. The pink color can be paired with practically any colder colors, such as purple, blue and green. So, free your creativity and play with various geometric patterns and cold colors, add a few splashes of gold and you will get a new chic bedroom.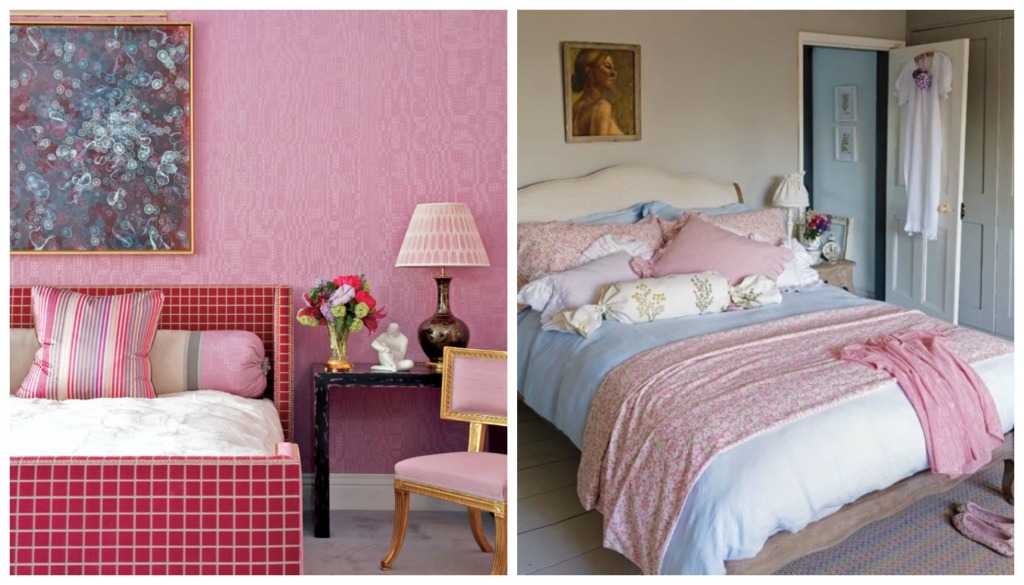 Neutral Sanctuary
If you like your bedroom completely calming and Zen-like, then you should stick to neutral colors and simple patterns. Light shades of gray, beige, white and brown are a perfect choice for the bedding and furniture, and you can add just a few splashes of bright pink to spice things up. The walls should also match the Zen palettes, but introduce a bit contrast to the whole design. To achieve that, you should choose a bit darker shade of gray and hang a simple picture above the bed.
Additionally, add some efficient lighting in the bedroom and enjoy your moments in your new sanctuary
.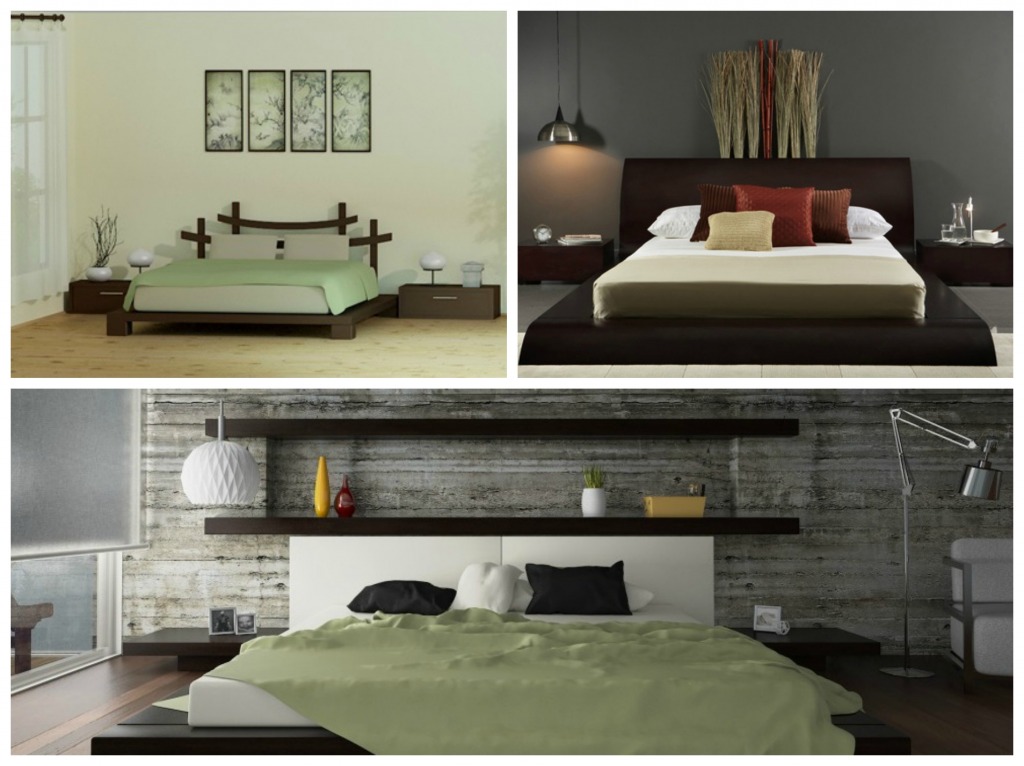 Keep it Minimalist
Sometimes, a huge king-size bed is not necessary and could take up too much space. That's why you should try the minimalist approach and ditch the bulky bed frames, especially if your room is quite small. You can put the mattress on a platform or a box spring, add patterned blue covers and a refreshing plant near the bed and your room will become spacious and cozy. However, for a bed of that height, you will need top quality mattress and bed.
While searching for inspiration, the beds and mattresses at Bed Works make a good example, so check everything out and see what can help you add height to your bedroom
. Additionally, you can make the rest of the furniture in a low-profile style and increase the vertical space of the room.
Colors of the Water
All the beach and surfing lovers should bring that coastal paradise to their bedroom. Everything you see at the beach that you like can and should be incorporated into your bedroom. Pick a sandy white color for your walls, shades of gray and light brown for the bed frame and floors, and add plenty of shades of blue for the covers, small details and cushions. In order to completely dedicate the room and yourself to the sea, you can arrange blue books, a few posters, several photos from the beach and a few exotic plants to complete the look.
Instagram is filled with most creative designs for your bedroom. Ditch the old mattress, refresh the colors and patterns, rearrange the furniture and have a dreamy bedroom that will be trending on all the social media.
https://allblogroll.com/5-inspirational-bedroom-ideas/
https://allblogroll.com/wp-content/uploads/2016/07/feature-image.jpg
https://allblogroll.com/wp-content/uploads/2016/07/feature-image-150x150.jpg
Home Improvement
Bedroom,Decoration,Home improvement
5 Bedroom Ideas Inspired by People's Instagram ProfilesJust like the living room, the bedroom needs a little boost and redecoration from time to time. A new mattress, new coat of paint and new accessories for the room are always refreshing and can keep you happy with your home design....
Anatoliy Simeonov
Anatoliy
Simeonov
anatoliy.simeonov@gmail.com
Administrator
All blogroll - The informative website