6 Innovative Ideas to Make Your Small Kitchen Big



serif;">After being in the business of interior designing, if you ask me what I find really challenging during designing, then I will undoubtedly say, it is always the smaller place that is more challenging to design. Yes, at times, it is the small place that makes me crane my brain most; but it is also fun.
The biggest challenge of modern living is the limited space. It is natural as the population in the cities and suburbs is increasing with every passing day. That is why everyone is getting a quite limited place for themselves in their apartments. But, when you are thinking of getting your home renovated and especially your small kitchen, then it can become quite tricky.
6 Innovative Ideas to Make Your Small Kitchen Big In Style and Functionality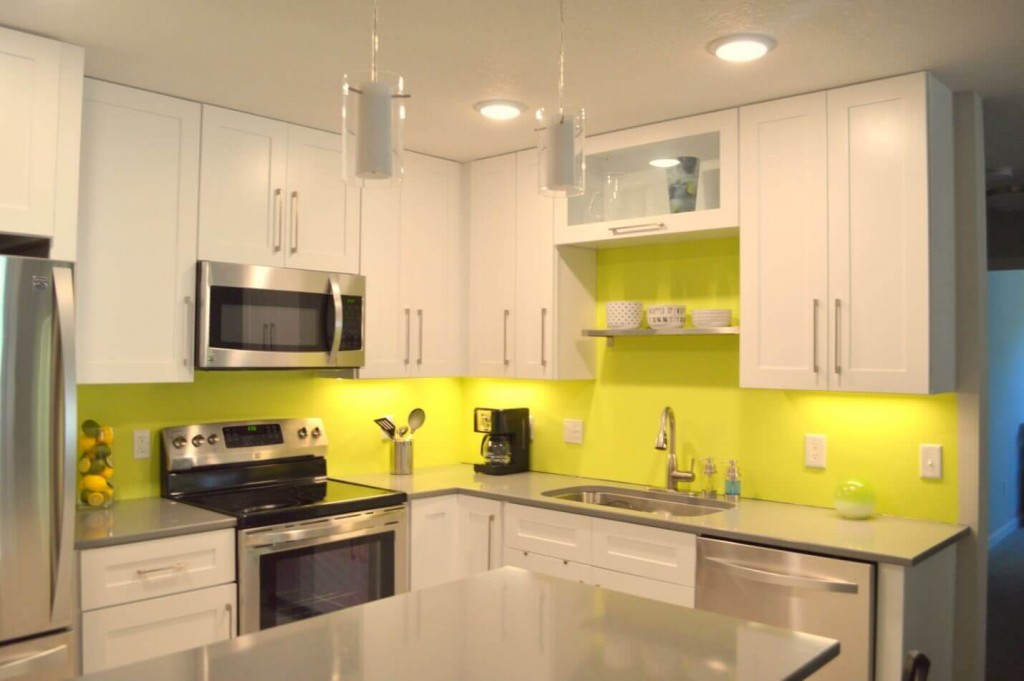 So, before you lose your heart, here I am going to give you some innovative ideas to make your small kitchen stunning, as well as functional. Take a look at the following points.
Downsizing can Help
When your kitchen is small, you cannot invest on bigger burners or sink or appliances. It is not only necessary to make your kitchen look beautiful, but functional too. For this, all you need to do is downsizing your kitchen. Invest on smaller sinks and burners. Opt for small ovens that you can easily tuck away. If your counter or appliances are bigger, then chuck out the option of Kitchen Island.
Open it Up
The basic problem with a small kitchen is that you might end up feeling claustrophobic. Obviously, I can't blame you. If the kitchen is small and surrounded by huge cabinets then it is natural. So, the only solution in such a situation is opting for open cabinets and shelves. Ditch all these huge ones and shop for RTA cabinets. It will give you better space management.
Add Illusion
When you have a smaller place and you are wondering how you will be able to make it look and feel bigger, here is a suggestion for you. Adding up to the illusion of space can be a good idea. Yes, add mirror glass covering of the cabinets. As the kitchen is not a place where you can add a decorative mirror, this trick will help you to make it look bigger.
Let there be Light
When a kitchen looks stuffy and congested, only light can give it a refreshing touch. If there is a window in your kitchen, don't even think of blocking it. Let the natural light come in; obviously, you wouldn't want to work in a place where the atmosphere is really gloomy. If your kitchen doesn't have some natural sources of light, then add tricky lights so that it can add up to the feel of the kitchen.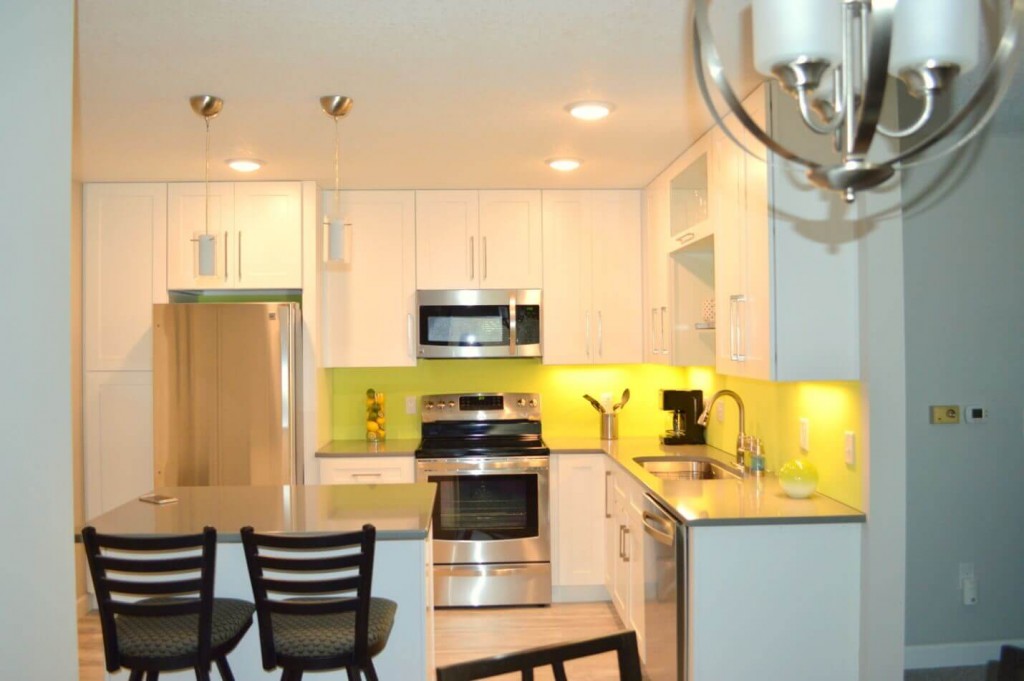 Color it Big
Just like light and mirror, the color can also make your kitchen look stunning. Forget dark colors and opt for bright white or yellow. They will perfectly lift up the mood of the kitchen and also the brightness of the place. As you or your spouse is going to spend quite a long time in the kitchen, it is important that you make the atmosphere in the kitchen warm enough to be comfortable.
Mix and Match
When it is a big kitchen, it becomes easier to hide the flaws. However, if you are thinking of getting it right even in your small kitchen, then you have to think in a new way. Creating a focal point can be really helpful for you as it will divert the attention from all flaws of the kitchen. Mix and match the materials too that you are going to use in your kitchen. Opt for granite counter top, as this is the most functional choice. Opt for smart cabinets as they will provide more space, but go for light color. An area rug can add quirk in the kitchen décor too.
So, now as you know about these ideas, you can use them for your kitchen renovation too. Make your kitchen stunning so that you never feel bored while working there



https://allblogroll.com/6-innovative-ideas-make-small-kitchen-big/https://allblogroll.com/wp-content/uploads/2016/12/small-kitchen-renovated-1024x681.jpghttps://allblogroll.com/wp-content/uploads/2016/12/small-kitchen-renovated-150x150.jpgAnatoliy SimeonovHome ImprovementDecoration,Home improvement,interior,Kitchen,Kitchen renovationAfter being in the business of interior designing, if you ask me what I find really challenging during designing, then I will undoubtedly say, it is always the smaller place that is more challenging to design. Yes, at times, it is the small place that makes me crane my...Anatoliy SimeonovAnatoliySimeonovanatoliy.simeonov@gmail.comAdministratorAll blogroll - The informative website