Destination Wedding Invitation Cool Ideas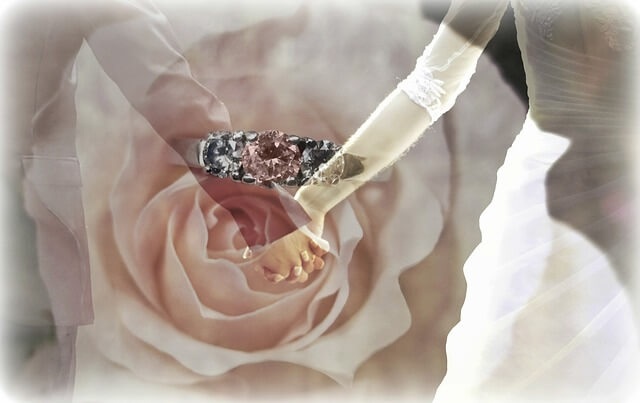 Destination weddings is a trend that is never going to end. With the passing time, it keeps on getting better. With the addition of many new features to the offered packages, destination wedding has reached a new level


The reason behind this steep demand of destination wedding packages is that the traditional weddings are getting costlier day by day



A regular traditional wedding would cost you somewhere around $25000 to $30000 but with these packages you can get a grand wedding on your dream destination with a price tag of just $20000.
Same thing is happening with the destination wedding invitations. Everyone tries to add some charm in the wedding invitation or make it look attractive with the picture of the wedding location. It all depends on you how you want to make your invitation look like.
While sending the information make sure to highlight the information like the departure date saying some thing like "save the date and book the tickets." Rest be assured that your invitation card is going right under the fridge magnet and your guest will start counting the days. Another thing that you can try is to add a personalized message to the invitation.
You can say "Dear Smith: As you already know, Nichole and I has taken the decision to tie the knot. We have planned an all inclusive 4 days weekend wedding trip to Miami.You have been special to us , so it would be a great pleasure to us if you join us for the wedding."
The wedding would be on January 1 and it would be a casual beach affair. Rest of the days would be fun filled days with activities like scuba diving, snorkeling, water sports, dancing and an opportunity for us to know each other well.
The booking of the air tickets and the purchase of the hotel packages needs to be done well in advance, we will need to know that you will be able to join us by December 30."
Adding such information will make your guest feel special. If you want your invitation to wear the theme of your wedding, then can add some creativity to them.
Here are few sample of how you can make your wedding invitation creative.
⦁    Airline Ticket/ Boarding pass – Making your wedding invitation look like an airline ticket can be a catchy idea as it will immediately get the attention of person reading it. You can add some catchy lines in the invitations as well.
⦁    Cruise ship Wedding – You can add some charm in your wedding invitation by making it look like a boarding pass of a cruise ship. Adding few lines " you are here by authorized to the board the Caribbean Star Line to attend the marriage of Jean and I on January 1. it's just a different format for the invitation but still full of fun customized according to the look and feel of the cruise ship.
⦁    Passport – Make your invitation look like a passport if you are planning a cool wedding destination in a different country. You can add a wedding card messages like "Please get your passports and bags ready as John and I are getting married on January 1 at Cancun, Mexico. If you don't have a passport , you need to obtain one. I have enclosed an informative broacher that will provide you all the required information about getting the passport"
⦁    Wedding Newspaper – Another creative idea to make your wedding invitation look like a newspaper It would give the retro effect of old pictures in the new paper. You can make the headline as "John and Jean are getting married and you being so close and special to the family is invited to the wedding. It will be an honor if you can join us as guests."
⦁    Beach Wedding – If beach wedding is what you have decided then you can make your wedding invitation look like a sea with rising tides and get foot prints imprinted on them, this will make it more naturalistic.  Wondering what to wear to a beach wedding? There are plenty of ways you could be stylish while still embracing the casual vibe at your beach wedding
https://allblogroll.com/destination-wedding-invitation-ideas/
https://allblogroll.com/wp-content/uploads/2017/02/Wedding-Invitation.jpg
https://allblogroll.com/wp-content/uploads/2017/02/Wedding-Invitation-150x150.jpg
Family
Family,wedding,Wedding Destinations,Wedding tips
Destination weddings is a trend that is never going to end. With the passing time, it keeps on getting better. With the addition of many new features to the offered packages, destination wedding has reached a new level. The reason behind this steep demand of destination wedding packages is...
Anatoliy Simeonov
Anatoliy
Simeonov
anatoliy.simeonov@gmail.com
Administrator
All blogroll - The informative website