Why I Love My New Wooden Privacy Fence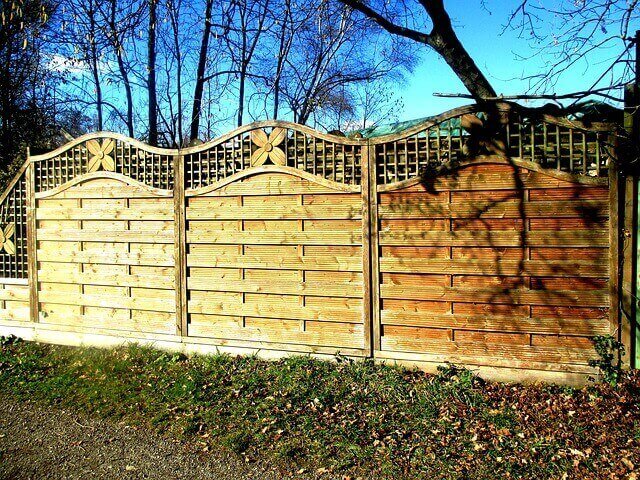 I recently hired a fencing company to build a fence near my home because I have been at my home for about three years and I am pretty happy with where I live. But this year I decided to finally get around to some of the home improvement projects I have been thinking about since I first bought my home



Fortunately, the house is in really great condition so the things I want to do are less maintenance oriented and more just for me make it the way I like and as well make my life a little bit easier.
For example, I have had a dog for almost a year now and I have to either walk her around the neighborhood, take her to a dog park, or walk in the yard on a leash because my yard is not fenced in.
my new wooden privacy fence. It would be so nice if I could simply let her out in the yard without any worry over her having to escape like I know she would if I let her out now. While a fencing project is a fairly big investment, I think it will be worth it in the long run.
One of the reasons I have been waiting so long to have it put in is because I wanted to save my money and have a really nice 6 foot tall wooden privacy fence put in as opposed to a shorter, less expensive

and in my opinion less attractive.
The first thing I had to do was find a local fencing company that did quality work and would start the fence building work fairly soon so I could enjoy it during the summer months. I could not wait to be able to have a fenced in yard so I could play fetch with my dog whenever I wanted just by stepping out the back door. I was also looking forward to the added privacy.
https://allblogroll.com/love-new-wooden-privacy-fence/
https://allblogroll.com/wp-content/uploads/2017/05/fence.jpg
https://allblogroll.com/wp-content/uploads/2017/05/fence-150x150.jpg
Home Improvement
Home improvement
I recently hired a fencing company to build a fence near my home because I have been at my home for about three years and I am pretty happy with where I live. But this year I decided to finally get around to some of the home improvement projects...
Anatoliy Simeonov
Anatoliy
Simeonov
anatoliy.simeonov@gmail.com
Administrator
All blogroll - The informative website