Dental Implants and Cosmetic Dentistry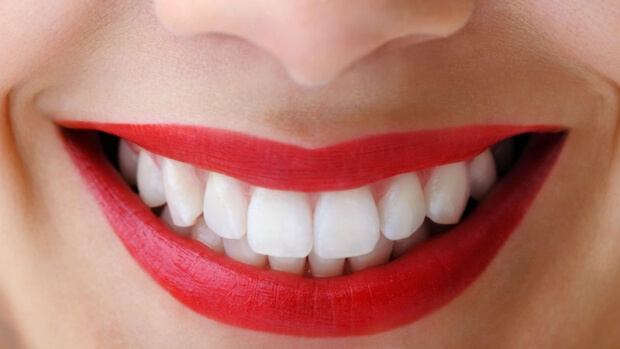 How Dental Implants and Cosmetic Dentistry Can Save Your Smile
Dental implants are titanium posts fitted into the jawbone surgically beneath the gum line which allows the dental surgeon to position a bridge of replacement teeth into that area


Dental implants benefit oral health and don't come loose



Dental implants provide a very permanent way of improving stability of mouth. It's a popular procedure of cosmetic dentistry for providing a stronger and a long lasting smile by simply removing the hassle of removable dentures and giving a permanent fixed tooth.
Titanium posts are the best alternatives to natural teeth. It gets fused into the jaw bone which if left vacant can weaken the bone and diminish the ability to chew and change the smile and face form. If you are missing a tooth and miss chewing on your favorite food the way you used to, or dissatisfied with your mouths appearance, let your dentist save your smile with an implant.
If you are unsure of perfect cosmetic dentistry place, visit Rensselaer Dentist and let Dr. Jordan Balvich, DMD, PC create a beautiful smile for you. Let's give you an insight to dental implants.
How Dental Implants Work?
Anchors made of titanium are surgically placed into your jaw bone. Titanium and mixture of other materials make up for forming this anchor that is safe for body and bone; once placed in the bone, the bone joins together for supporting the implant. Three or six months after, a replacement tooth or prosthetic is ready to be placed.
Dental implants originally replaced single tooth loss as it's expensive, but now the total loss can also be restored with implants. If later is the case then the following three steps are followed:
Placement of anchors
Osseointegration process (the healing time)
Teeth placement
Complete bone integration is important before placing the replacement teeth. Dental surgeons fabricate a temporary replacement in cases when more healing time is required by the bone to integrate.
Are You Suitable Candidate for Dental Implants?
Dental implants have been practiced in U.S. since decades but with innovations in cosmetic dentistry, it has been perfected. According to latest research of AAID, an average of 500,000 American adults goes through dental implants each year. The procedure itself has a high success rate, if accompanied by expert dental surgeon's care and oral hygiene.
Almost every other person with a lost tooth is suitable for cosmetic dental implants, but there are still things to consider before seeking the procedure:
The most important is medical history and of course the cost involved.
Diabetic people and patients suffering from chronic diseases like leukemia are not good candidates. Their immune system weak and these conditions inhibit body's ability to heal.
Patients under chemotherapy processes will be observed carefully by their dentist to decide.
Smokers will need to go through counseling before implants as their mouth health is very low.
Dental history reveals thickness of jawbone and health and the number of implants required.
Oral hygiene is another important aspect for the implant to be successful. Proper brushing and flossing regime is required to make implants last a lifetime.
Cosmetic Dental Implant Procedure and Cost
The first and foremost step to take is to seek care from dental surgeon who specializes in implant placement. Once you have chose your dental surgeon, next comes the cost which depends completely on the extent of tooth loss, and the duration for which they have been out of your mouth. The tests to accompany will include:
Full mouth X-rays along with CT scan
Extraction of half broken tooth
Bone Grafting
One single implant can cost between $1000 to $3000 but this can increase if there are multiple teeth missing and if other procedures are needed in addition.
https://allblogroll.com/dental-implants-and-cosmetic-dentistry/
https://allblogroll.com/wp-content/uploads/2016/09/Cosmetic-Dentistry.jpeg
https://allblogroll.com/wp-content/uploads/2016/09/Cosmetic-Dentistry-150x150.jpeg
Health
Dental,Health,Healthly
How Dental Implants and Cosmetic Dentistry Can Save Your SmileDental implants are titanium posts fitted into the jawbone surgically beneath the gum line which allows the dental surgeon to position a bridge of replacement teeth into that area. Dental implants benefit oral health and don't come loose.Dental implants provide a...
Anatoliy Simeonov
Anatoliy
Simeonov
anatoliy.simeonov@gmail.com
Administrator
All blogroll - The informative website