Four Splendid Spas in Dubai
Travelling to a new place opens the door for new adventures and experiences, but it also gives travellers the chance to relax and get away from the hustle and bustle of the city



Dubai is home to an extensive selection of spas, each offering one-of-a-kind treatments and a calming oasis where travellers can forget about their worries and treat themselves to a day of blissful pampering.
ShuiQi Spa
Offering exquisite service and unparalleled relaxation, ShuiQi spa is an award-winning establishment with an extensive menu of treatments. ShuiQi Spa offers the normal range of spa treatments, massages, aromatherapy massage oils, facials, manicures and pedicures, as well as a few luxurious options.
Shiseido is one of those more luxurious options. It consists of an alliance between Eastern traditions and philosophies combined with Western science and technology to create a selection of body and skin care treatments. That will leave guests feeling balanced and relaxed.
Once you have indulged in a full day of pampering. You can relax in your Dubai hotel suite and feel all of your worried and stresses drift away.
SensAsia Urban Spa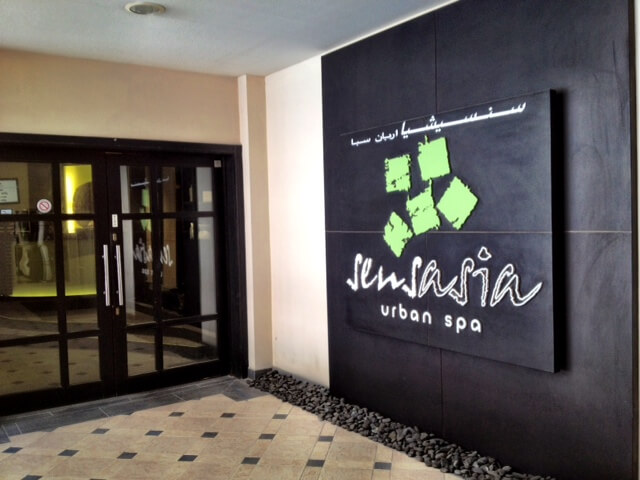 SensAsia has four different spas located at The Village, Palm Jumeirah, Emirates Golf Club, and Downtown Dubai and is known to be the largest spa brand in the UAE. SensAsia offers uber-chic establishments that have been designed for the modern man and woman, with an extensive number of SensPackages, SensBody, SensMassage, SensFacials, SensConcious, and SensMama options.
Some of the options on SensAsia's Spa Menu include Cinnamon Spice and All Things Nice Body Polish, Warm Cocoa Butter Stone Massage, Yummy Mummy-to-be Massage, and Elemis Pro-Collagen Age Defy Facial.
Thai Privilege Spa Dubai
This spa chain is exclusively for ladies, and aims to fulfil their client's need for relaxation while empowering their body and mind. Thai Privilege Spa brings traditional knowledge and combines it with their array of treatments that help each of their clients relax and activate their body's healing system.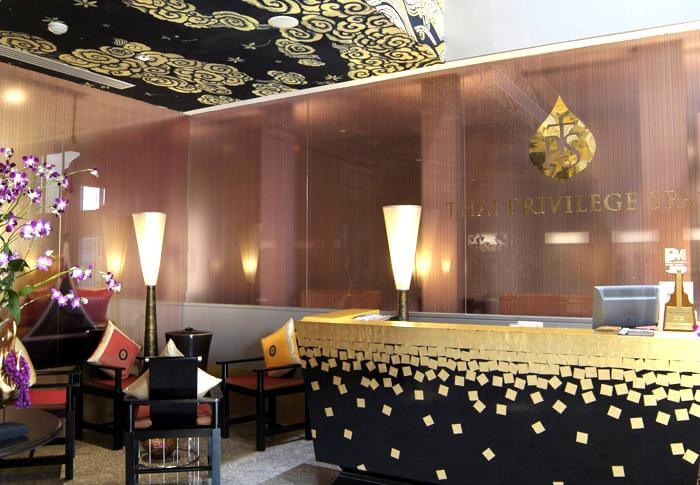 On their spa menu, Thai Privilege Spa has a list of Privilege Body Therapies, Facial Therapies, Massage Therapies, Water Therapies, a selection of Packages that include different therapies, and a Salon Menu for those who would like to have their hair done and complete their day of pampering.
Amara Spa
Located at the Dubai Park Hyatt, Amara Spa is set in the middle of the hotel's calm and private courtyard. Featuring eight blissful treatment rooms, the spa's concierge will customise every client's spa experience to suit their wants and needs using ancient healing philosophies of Diamond, Emerald, Ruby, and Sapphire.
Clients will find a wide selection of body treatments, massages, facials and one amazing ceremony on their menu, all of which help to relax, rejuvenate, energize

hydrate or detoxify their client's bodies.
Treat yourself and your body to a spa day of bliss and relaxation at one of the spas mentioned in our guide while on holiday.
https://allblogroll.com/four-splendid-spas-in-dubai/
https://allblogroll.com/wp-content/uploads/2016/08/ShuiQi-Spa-1024x683.jpg
https://allblogroll.com/wp-content/uploads/2016/08/ShuiQi-Spa-150x150.jpg
Travel
Destinations,Hotels,Spa,Travel,Travel tips
Travelling to a new place opens the door for new adventures and experiences, but it also gives travellers the chance to relax and get away from the hustle and bustle of the city.Dubai is home to an extensive selection of spas, each offering one-of-a-kind treatments and a calming oasis...
Anatoliy Simeonov
Anatoliy
Simeonov
anatoliy.simeonov@gmail.com
Administrator
All blogroll - The informative website