Organic Pest Control For Your Organic Garden
Whether you're battling with pests in the soil or above ground, harmful insects, critters, and even invasive plants can be harmful to your garden. These nuisances can give you grief all year long, so it's best to adopt harm-free solutions sooner rather than later just to be safe
If you're cultivating an
organic garden
, you're going to want to adopt all-natural ways to keep pests at bay. With that in mind, here are five organic pest control methods for your garden.
Grow Pest-Repelling Plants
By growing pest-repelling plants in and around your garden, you can ward off invasive critters like insects and nematodes. Wikipedia offers a comprehensive list of companion plants, which facilitate pest control in both gardens and homes. Consider growing herbs like basil or thyme, for example, to deter insects from munching on your garden.
Spray Oils Pests Don't Like
By spraying certain oil mixtures using organic pest control equipment like hand-held for small window boxes or even backpack sprayers for large gardens, you can deter insects from feasting on your plants. Wikipedia's list of pest-repellent plants also points to specific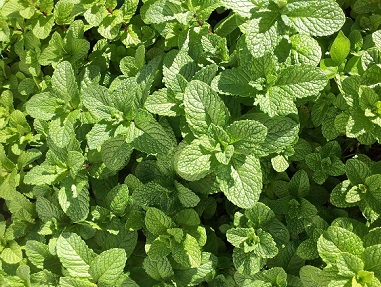 ones with essential oils that protect your garden. Cedarwood works well for a variety of pests including ants, aphids, and beetles. Meanwhile, hyssop and orange are more effective on aphids. Aside from these, peppermint is also effective in deterring a broad variety of insects.
Nurture Wild Bird Species Who Feast on Pests
By nurturing any neighboring wild birds, you can decimate the insect population eating up your garden. Home gardeners, in particular, should provide nesting areas and feeders to encourage them to stay close to the yard and garden. Ultimately, attracting pests' natural predators is easily one of the easiest and most natural ways to keep your garden intact.
Deter Pests with Bad Smells
By putting off critters with unappealing odors, you can limit the number of insects feeding on your plants. Anyone with a green thumb should spread strong smells in and around their gardens to repel creatures more sensitive to scents than people are. Using garlic, for example, can create an inhospitable environment for many insects because it contains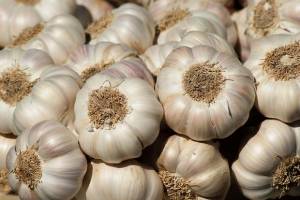 potent chemical compounds like allicin, which overwhelms insects' smell sensors, making it harder for them to navigate and procreate.
Prevent Physical Contact From Pests with Barriers
By limiting pests from coming into contact with your garden with physical protection, you can bar insects from flocking to your sacred space. This preventative measure is most effective when it's used alongside these other organic pest control recipes because they all work together to sustain a pest-free environment. Consider using plant collars or netting, for instance, to make the most of your gardening time and keep your plants to yourself.
These organic solutions are great ways to tackle pest infestations without resorting to chemicals that could harm your garden. Because devastating insects and rodents can quickly damage a thriving garden, it's important to take action in ways that promote sustainable living. You can make a change easily without impacting the environment, so consider adopting one or more of these organic gardening solutions to get started. Once you find a top supplier of any pest control equipment and supplies you might need, you'll be prepared to take the next steps toward a flourishing garden.
Author Bio – Scott Walston is a lawn and garden consultant who helps anyone with a green thumb handle pests all year long. His considerable experience with organic pest control equipment stems from helping homeowners find the best pest, weed


and lawn products for their needs. Scott also shares his valued expertise by guiding gardeners to the industry's leading brands.
https://allblogroll.com/organic-pest-control-garden/
https://allblogroll.com/wp-content/uploads/2017/03/mint-herb-aromatic.jpg
https://allblogroll.com/wp-content/uploads/2017/03/mint-herb-aromatic-150x150.jpg
Garden
garden,gardening,organic gardening
Whether you're battling with pests in the soil or above ground, harmful insects, critters, and even invasive plants can be harmful to your garden. These nuisances can give you grief all year long, so it's best to adopt harm-free solutions sooner rather than later just to be safe. If...
Anatoliy Simeonov
Anatoliy
Simeonov
anatoliy.simeonov@gmail.com
Administrator
All blogroll - The informative website