Pasta with Sicilian Sauce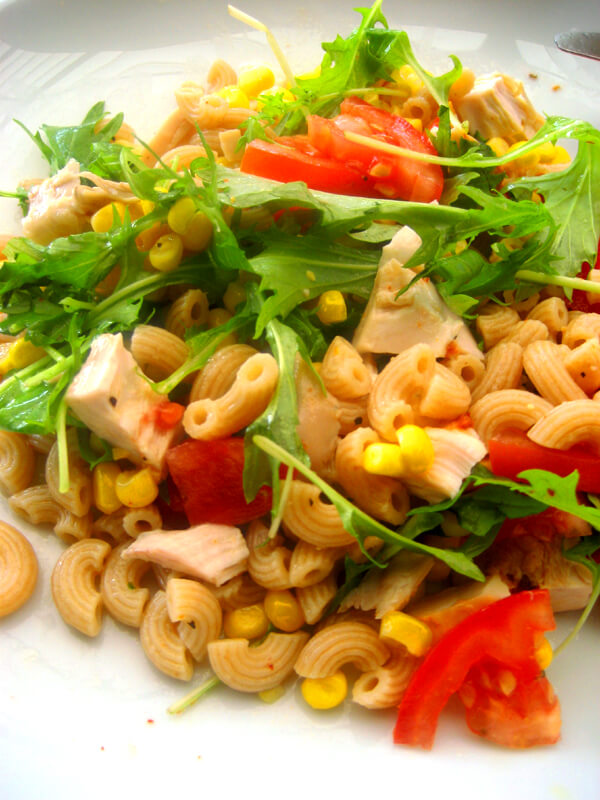 All we associate Italy with mighty Roman Empire


the Colosseum and last but not least – with good cuisine. Our suggested recipe for pasta with sicilian sauce  will take you quickly in a small Italian restaurant.
To cook pasta with sicilian sauce will need:
1. 1 packet noodles (best – will, if you take Fusilli)
2. 4 -5 tablespoons olive oil
3. 1 onion
4. 1 head of garlic
5. 1 small dried chili pepper
6. 3 pinches of oregano
7. 2 not very large eggplants
8. about 50 grams. Raisin
9. 4 large tomatoes
10. 2-3 tablespoons wine vinegar
11. mint
Preparation:
Start cooking pasta with Sicilian sauce by boiling the pasta in salted water. Then heat the olive oil in a – a large skillet and put the onion, garlic, pepper and half the oregano. The aim is to suffocate.
In another pan fry the diced eggplant, then add it to the stewed onions.
Fry the raisins with a little olive oil and then add them as swell also to onion and eggplant.
Add the tomatoes and the rest of your oregano and mint.
Thus prepared mixture let it boil for about 15-20 min. A slow fire. Finish by adding vinegar before you lower the beneficiary from the heat sauce.
Let all that remain for about 10 minutes on the stove before serving. Serve the pasta with the sauce poured on, a desire to add the grated cheese.
Now just enjoy your delicious pasta with Sicilian sauce with your family or friends!
The recipe provided us with our friends from