SYDNEY SPRING EVENTS NOT TO MISS
"Spring won't let me stay in this house any longer! I must get out and breathe the air deeply again." –Gustav Mahler
Sydney Winter Events over


but do not worry, entertainment in this city do not stop. Come unique Sydney spring events.
Spring is the season of growth. It is a time where buds bloom into flowers, the night skies are cool and the sun shines pleasantly. Spring covers the period from the early September to the end of November. This is one of the best times to visit Sydney, so come out of hibernation and experience events ranging of all sorts.
Sydney Spring Events Not to Miss to Spend Unforgettable Moments

Aladdin – The Muscial – Chinatown & Haymarket [22nd September – 18th December]
To start off the list, from the producers of the brilliant theatrical show, 'The Lion King' comes the beloved story of Aladdin. Relive your childhood memories and/or take the kids to experience the extravagant and show-stopping musical based off the popular Disney movie. Located at the Capitol Theatre in Sydney, grab your tickets fast as it is limited to this season only.
Sculpture By The Sea Bondi [20th October – 6th November]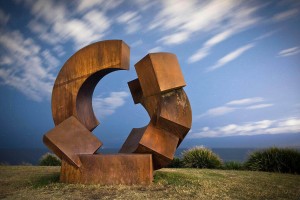 If sightseeing and art is more of your forte' than check out this free-to-public outdoor exhibition. Celebrating 20 years, it is one of Sydney's most enjoyed events. This 2km long coastal walk starts at Bondi and goes all the way to Tamarama beach, or vice versa. It features over 100 temporary sculptures by artists worldwide. After the exhibition take a dip into the cool blue waters of bondi and soak in the sun. But remember to plan ahead, there will be big crowds ahead!
YOKOHAMA WORLD TIME ATTACK CHALLENGE [14th October to 15th October]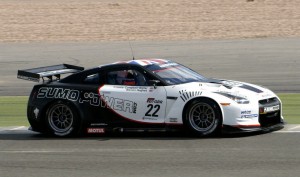 Located in Blacktown, this event is surely not to be missed if you are a petrolhead or have a love for cars. This is Australia's largest car show on offer and boasts plenty of attractions with domestic/international teams going all out on the tarmac to take the podiums. Prepare to see some insane car builds in action!
Cirque du Soleil – KOOZA [30th August – 6th November]
Don't miss out on Cirque du Soleil, Sydney will be their first destination on the national tour. The international cast consists of 50 acrobats, musicians, singers and actors. This magical show showcases thrilling acts such as the wheel of death, double highwire, hoop manipulation and more! Enter this stunning acrobatic world.
2016 Telstra Premiership Grand Final [2nd October]
For all those NRL fans and sport lovers do not forget one of the biggest games of the year. Be in Sydney to witness the NRL Premiership Grand Final, that is taking place at the Olympic Park.
Sydney Opera House – The Opera [28th October – 5th November]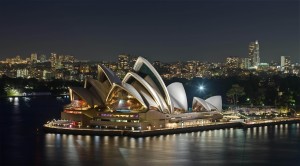 For the first time ever, the 100metre wide steps of the Sydney Opera House will transform into an opera stage. Serving as a formidable backdrop with a lively ambience, dozen of singers will perform live. This outdoor experience should not be missed with the convenience of pop up bars and restaurants in the surrounding area.
IRONMAN 70.3 [27th November]
Challenge yourself with the IRONMAN course. Located at the International Regatta Centre in Penrith this triathlon may be the event for you to kickstart the Summer. Swim through the cool Penrith Lakes, bike along the breathtaking views and run along the great river. This dynamic event is what spring is all about.
Royal Botanic Gardens [Whole year round]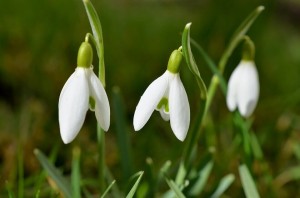 A place of natural beauty, where visitors and locals come for relaxtion, peace and quiet, to escape the hectic suburban traffic. Stroll through the elegant and graceful garden to view the outstanding collection of flora and fauna. Make sure you keep an eye out for the Sydney Rock Orchid, Rock Lily and Wargaldarra, they should be blooming this time of the year.
"Spring is nature's way of saying, "Let's party!"
Which of these events will visit you? Have you visited any of these Sydney spring events? Share what you experience



https://allblogroll.com/sydney-spring-events-not-miss/
https://allblogroll.com/wp-content/uploads/2016/10/Sydney-Opera-House-1024x566.jpg
https://allblogroll.com/wp-content/uploads/2016/10/Sydney-Opera-House-150x150.jpg
Travel
Destinations,Events,Sydney,Travel
'Spring won't let me stay in this house any longer! I must get out and breathe the air deeply again.' --Gustav MahlerSydney Winter Events over, but do not worry, entertainment in this city do not stop. Come unique Sydney spring events.Spring is the season of growth. It is a...
Anatoliy Simeonov
Anatoliy
Simeonov
anatoliy.simeonov@gmail.com
Administrator
All blogroll - The informative website