Things to Do Before Moving into a New House
Moving into a new house is always an exciting experience and it's completely natural that you simply can't wait to bring all your stuff in and start decorating the home according to your own desires. Still, before you call a moving service to transfer the furniture and move you in, be patient and make sure to tend to every little task involving the ownership of a new house. If you went through the tediousness and sometimes even exhaustion of looking for a new house in order to find a perfect one, now that you have it, you should be prepared to wait just a little longer and that way get everything ready for your lovely new life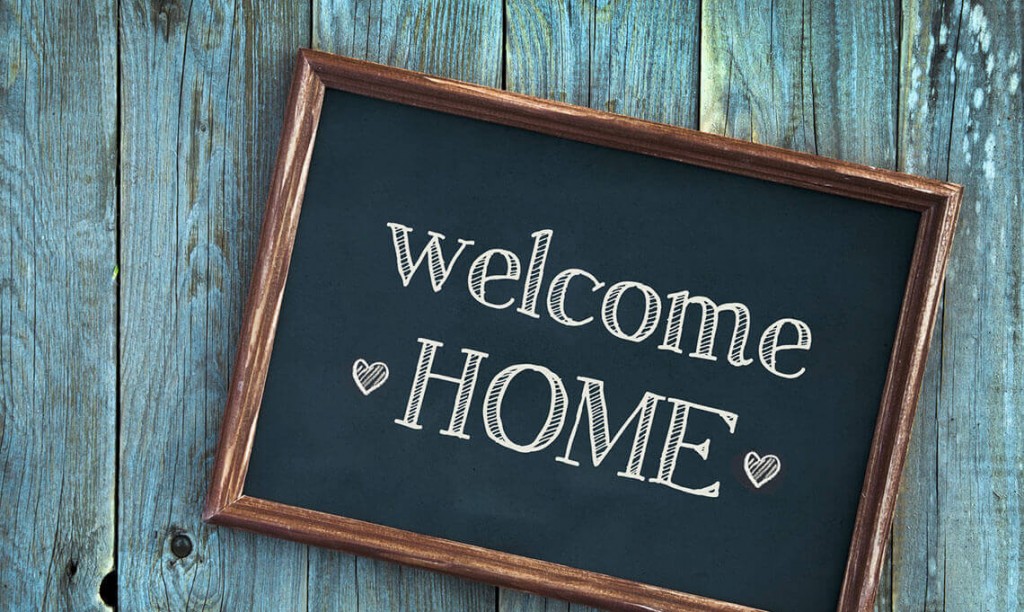 Change the locks Before Moving into a New House
This is definitely the first thing that you should do before moving into a new house


Unfortunately, you never know who else might have a copy of the keys and access to your home. This doesn't mean that you should suspect your neighbors or anyone else right from the start, but it's always better to be safe than sorry. Therefore, even if the locks look safe, change them all. There are various types of locks in the market and you can easily get advice on which kind would be the best for your needs.
Thorough cleanup
Your new house probably looks clean but you can never be too sure unless you do your own cleaning. When it's not yet furnished, it's relatively easy to clean up the whole place, so use this opportunity to get rid of all the dust and dirt that might have accumulated. Of course, don't forget to clean the pipes, cabinets and other fixtures. If you're not too keen on spending time with brooms, mops and a vacuum cleaner, there are cleaning services that can take care of this task for you.
See to any repairs
Thoroughly cleaning up the home has one other benefit apart from making your house look pristine. By carefully inspecting all the areas of your house, you'll be able to check if all the appliances are in good working order and if there are any leaks in pipes and fixtures. It's a lot less nerve-wrecking to deal with major oven repairs, installment of new switch plates and plumbing work when you don't have to deal with the rest of furniture and other obligations that come with a final move.
Arrange your business
Before you start your new life in a new home, you'll probably notify your friends and family about the address change. Do the same with the post office. Also, arrange all your utilities to be changed – cancel the old and notify the services about the new ones. Moreover, you'll need a good Internet connection for a comfy modern style of living, so don't forget to include this step in your preparations before you finally settle down in your new home.
Sort out your belongings
Final step of moving into a new house preparation is not calling for a moving service immediately, but sorting out your inventory in moving boxes first. Don't forget to get all the boxes labeled so that you know exactly what you have in each one, which will not only make your move more organized, but you also won't have to worry too much about something getting broken due to rough handling if you clearly stated on the box that the stuff inside is easily breakable.
Above-mentioned steps are some of the general tasks that are necessary for a successful move. Of course, if you have some other things to tend to depending on the state of your new house, make sure to finish them all before you finally begin your life there.
https://allblogroll.com/things-before-moving-new-house/
https://allblogroll.com/wp-content/uploads/2016/10/Welcome-Home-1024x612.jpg
https://allblogroll.com/wp-content/uploads/2016/10/Welcome-Home-150x150.jpg
Home Improvement
Home,Home improvement
Moving into a new house is always an exciting experience and it's completely natural that you simply can't wait to bring all your stuff in and start decorating the home according to your own desires. Still, before you call a moving service to transfer the furniture and move you...
Anatoliy Simeonov
Anatoliy
Simeonov
anatoliy.simeonov@gmail.com
Administrator
All blogroll - The informative website