Top 5 Tips to Decorate Bedroom
 Do you think your bedroom needs a makeover? If you are thinking on the terms of getting your bedroom decorated, chances are that you might end up spending endlessly if there is a lack of planning and proper research


Eventually, the end results will be drastic and you will be left with an empty pocket to look at



The trends for decorate bedroom have been changed worldwide and now the focus is shifted more towards less is more and quality over quantity techniques. So, before you begin, it's important to check out the latest happenings in the field of bedroom decor. Check out these 5 amazing decorating tips to transform your bedroom into a glamorous and comfortable haven.
Top 5 Decorating Tips to Give Your Bedroom a New Look
Carpets And Rugs:
Beautifully crafted carpets never went out of fashion. But over the recent years, colorful rugs have also seen as emerging home decor items which have become very popular when it comes to decorating the home and especially bedrooms.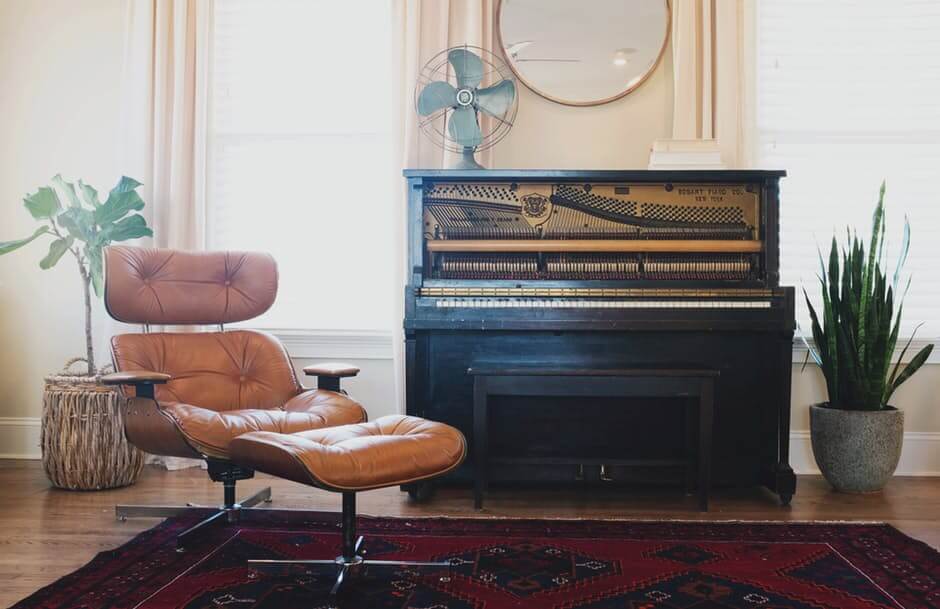 Moreover, marble flooring in the bedroom adds beauty to the overall look of it when it is complimented with a dazzlingly rug.
Themes to Decorate Bedroom:
Yet another trendy thing to adopt this season is to give your bedroom a themed look. This means that you need to put up a similar colored furniture, curtains, bedroom spreads, cushions, pillows, efficient bedroom lighting and even the wall paint as well.
Moreover, if you are decorate bedroom for your child, there are many cartoons themed designs that you can check out based on their favorite cartoon characters and they look absolutely gorgeous.
Bedroom Accessories:
If you are into collecting beautiful bedroom accessories like bed sheets, fluffy pillow sets and chic cushions, then this is the best time of season for you. Since it is the holiday season; amazing discounts and offers are available in the market which are paired with the New Year deals as well.
The trend of filling up the bed with giant pillows and a big, cozy comforter with colorful patterns has become very popular as well.
Furniture:
Generally, overstuffing of furniture items are strongly discouraged especially in bedrooms. But the necessary furniture including a rocking chair or a pair of beautiful sofa set tagged along with a giant side cornered book rack looks stunning and gives your bedroom the perfect look that it deserves.
For book lovers, this can be an absolute delight. Home decor experts also recommend adding a piece of furniture to sit or lie down which should not necessarily be the bed only. Moreover, you can paint one side of the wall of your room with any bright color and add a piece of wooden furniture.
Green Factor:
Green is the color of ultimate freshness and peace. So, while decorate bedroom, make sure that you don't forget to add a touch of green to it. You can either paint a wall with any shade of green or just add some beautiful succulent potted plants at the side tables or corners of your study table.
Natural plantation in the bedroom will always give it a more energized and upbeat look and you will also feel better while resting in it.
Author Bio:
This post is written by Elena Juliet. She loves traveling, home decorating and hanging out with her friends. She regularly blogs at http://www.mymattresspads.com/
https://allblogroll.com/top-5-tips-decorate-bedroom/
https://allblogroll.com/wp-content/uploads/2017/03/Themes.jpg
https://allblogroll.com/wp-content/uploads/2017/03/Themes-150x150.jpg
Home Improvement
Bedroom,Decoration,Home,Home improvement,interior
 Do you think your bedroom needs a makeover? If you are thinking on the terms of getting your bedroom decorated, chances are that you might end up spending endlessly if there is a lack of planning and proper research. Eventually, the end results will be drastic and you will...
Anatoliy Simeonov
Anatoliy
Simeonov
anatoliy.simeonov@gmail.com
Administrator
All blogroll - The informative website