A Traveler's Guide in Visiting The Best Places in Europe
It is known to many that Europe is one of the most beautiful places to go to especially for people who loves to roam around the world. There are actually six countries of Europe that are part of World Atlas' Top 10 Most Visited Countries in The World with France being ranked as #1. There is no question that Europe is one of the most frequented continents in the world because of its breathtaking landmarks, historical architecture, friendly locals, delicious cuisine and rich culture. Also, most of the grand and luxurious places are there. Apart from these are unspoiled spots in Europe that you may visit if you are looking for relaxation and peace of mind.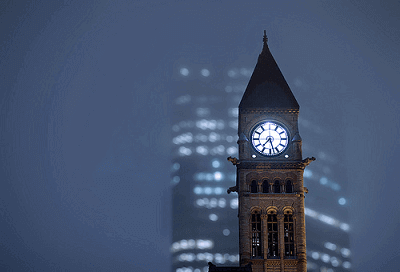 WHEN TO GO
If you ask constant travelers about the best time to travel Europe


they'd probably say "anytime!". With the beauty of Europe, there isn't really a specific best time to visit because every single day is like a great time to visit that place. But of course, it is still necessary to know the weather condition of a certain place before going so that you can avoid being bothered by unforeseen bad climate.
Europe is usually packed with tourists during the months of June-August because it's summer. If you want to experience the winter season, then you should visit during the months of December-February in the Northern Hemisphere and June-August for the Southern Hemisphere part. But if you want to have a memorable and enjoyable stay, it is ideal to visit Europe during the months of May, June and September. Aside from the lesser crowds and good weather, the prices in all forms are cheaper and reasonable which is convenient for backpackers and budget-travelers.
MODES OF TRANSPORTATION
There are direct flights going to Europe from different airline companies around the world. When you arrive in Europe, there are metered taxis available that can take you to your hotel accommodation. Usually, the safe and reliable ones are in top countries like France, Italy, Germany, Greece, Spain and many more. Most of the time, if you book a tour package online, you will be fetched by your hotel's vehicle from the airport grounds going to your chosen place.
Trains are also a good mode of transportation in Europe. Most travellers use this to cross one country to another border. There are a lot of train companies that offers good service. There is this ticket called Eurail pass which can be used as a mode of transport to travel across Europe's best places. It is highly recommended to buy your ticket online before arriving at your destination. The only downside of using trains is that it will take you long hours before you arrive at your place, but it is still a much realistic and cheaper option than booking a pricey plane ticket for a one hour flight.
WHERE TO STAY AND WHERE TO GO
There are many extravagant and affordable accommodations in Europe, especially in top destinations like France, Germany, Italy, Greece and Spain. Here are just some of the most recommended hotels by travelers across the globe:
Hotel Vert – If you are coming to France, this is the perfect hotel for you. This simple hotel is situated in the heart of Le Mont – Saint Michel just about one kilometer away from the northwestern coast and just a walk away from the great Mont Saint Michel Abbey. Price ranges from 69€ inclusive of breakfast buffet, free wifi access and bike rentals.
Hotel Eiffel Seine – This hotel is great for those who doesn't want to move away from the heart of France. Price ranges from 95€ inclusive of free breakfast and wifi plus the wonderful view of the Eiffel Tower from your balcony.
B&B Hotel Koblenz – This hotel is a great deal for people visiting Koblenz in Germany because aside from the hotel being great, you are also close to the vineyards and the gateway of the castles of the Rhine Gorge. Price ranges from 65€.
Arion Athens Hotel – This is one of the most affordable hotels in Athens, Greece. Availing a room here is a great way to maximize your stay in Athens because this hotel is just a few minutes away from the top destinations in Greece like the Acropolis Monument and Parthenon. Price ranges from 56€.
Hotel Ibis Como – Como, Italy is one of the most picturesque places on earth. To live there is every traveler's dream and through Hotel Ibis Como, you will be able to experience being a resident of Como even just for a short period of time. This is one of the most recommended hotels in Como. Price ranges from 50€ inclusive of free breakfast.
Hotel Europark – This is one of the closest hotels to the very famous Basílica i Temple Expiatori de la Sagrada Família. Hotel Europark is just at the center of Barcelona and is not far from shopping malls and restaurants. Price ranges from 65€.
Many travelers prefer to book hotels near tourist attractions so they won't have to spend much on transportation anymore, especially if you can just walk to get there. While others are fond of looking for cheap and affordable hotels, there are also a lot of people who are saving up money just to experience the many luxury hotels across Europe. It really depends upon the person, what matters is that you enjoy and make use of your time efficiently during your vacation.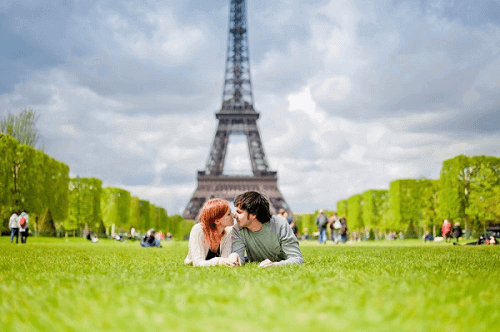 TOP THINGS TO DO
Some of the best places can be found in Europe. Along with the beauty of those places comes the many different activities and tours that you can experience. Here are some of the top things you can do when you visit Europe:
Hike on Bernese Overland Trails in Sweden – Sweden is known for coastal islands and lakes but not a lot of people are aware of its hiking trails like the Bernese Overland Trails. This is a perfect activity for those who are into hiking. Witness the beauty of Sweden from above the mountains.
Spend Valentine's Day in Paris – Paris is said to be one of the most romantic places in the world. A lot of men have proposed to their girlfriends in the said tourist spot because the ambiance there is just naturally alluring and mesmerizing. Spend valentine's with your loved ones in Paris and it will surely be the most memorable day of your lives.
Holy Week in Vatican – We all know that Vatican city is the home of Catholicism. It is also the home of our beloved Pope Francis. Spend your holy week in Vatican and explore and get into your spiritual self for this will be an awakening trip for anyone who will visit.
Visit Anne Frank's House in Amsterdam – The very famous Anne Frank House in Amsterdam in open to everyone. Get to know the history of the infamous Holocaust and Anne Frank's journey throughout the years. Entrance fee starts at 9€ for adults, 4.50€ for 10-17 year olds and free for children under 10.
See the Stonehenge in England – Considered as one of the wonders of the world is the Stonehenge in England. Some believed it was made by aliens many years ago, some believed it was constructed by our ancestors, but what is really the truth?
Pray at Sagrada Familia in Barcelona – One of the most famous landmarks in Barcelona is Sagrada Familia which is under construction for 131 years now. You need to book your tickets online before going to Sagrada.
Experience Ice Skating at Vienna – Vienna Ice Dream is an annual ice skating event held in front of the Rathaus city hall. This is a great opportunity for ice-skaters to maximize their skills because the ice skating rink is about 75,000-square-foot.
LOCAL CUISINE
Europe is also famous for their cuisine. Many people are going to Europe just to have a taste of their delicacies and their drinks. Here are some of the best dishes you can eat and the restaurants you can visit to satisfy your cravings:
Chickens – For the poultry lovers, you can try Nandos restaurant in United Kingdom. It is one of the most famous restos in the UK. Nandos originated in South Africa. If you are in Italy, the Real Italian Chicken Pepperoni Mozzarella Pizza is a must try.
Meats – One of the most famous dishes in Germany is the German Sauerbraten which is a pot roast that has a variety of meats. Traditionally, Germans would use horse meat. There is also this restaurant in Falkirk UK called The Scottish Steak Club which offers a lot of steak choices.
Seafood – For the seafood lovers, if you are coming to the northern part of Europe then you should definitely try going to the Edgy Fish Restaurant located in Denmark. They offer a wide variety of raw and cooked seafood dishes.
Veggies – For vegetable lovers, Loving Hut in Paris is a good place to dine in because of the fusion of French and Asian vegetables. In London, Manna offers a variety of vegetables for vegetarians.
Best European Desserts – Churros is very popular in the world but there is nothing like tasting the Churros in Spain where it was first made. Casa Aranda is a good restaurant in Spain where you can have a taste of Churros. Also, a very popular dessert is waffles which originated in Belgium and the best tasting waffle can be found in The Waffle Factory located on Bruxelles, Belgium.
Beers and Wines – The best beers and wines can be found in Europe and the Atak Chmeilu in Poland, the Camden Pils in London and the N17 Rye Ale in Ireland are just some of the most tasted beers by travelers. Wine tastings are frequent in Spain. In fact, people around the world are going to Spain just to have a taste of raw wine in Rioja region.
EXPENSES
It is during summer where all the prices in Europe goes up because there are a lot of tourists and the demand is very high. Travelling will surely cost you a lot especially if you choose Europe as your destination. But with the right research and understanding of all your needs, you will be able to lessen your expenses. It is not easy to find the affordable flights and hotels, but you have to be patient in order to succeed. Although it's great to consider going for a budget travel, sometimes it is also best to save up money to experience something grand and tremendous when you fly to Europe or to anywhere around the world. There's no right or wrong way in spending your money for as long as it makes you happy.
WHY YOU SHOULD VISIT EUROPE
Anyone should visit Europe at least once in their life because the countries in the said continent are very beautiful and full of life. It is important to travel because you get to learn about different people and their ways of life. Europe is such a strong country and it is fundamental for each and every single one of us to experience their culture. Experience will always be the best teacher.
In our society today, many people are fond of looking for the fastest ways to get to their destination. With that, we are unconsciously losing the essence of travelling. You don't have to rush yourself to travel. There is always a perfect time for it. Sometimes, spending a lot of time in saving money for a week-long trip is better. And in Europe, it is important to embrace every single detail of the journey because that is where most of the beautiful spots in the world are located. Truly, Europe should definitely be part of your bucket list.
Author Bio:
Mark Aldrin Hipolito is a daytime writer for Slow Tours, an Australian online agency that provides intimate getaways with tours of Europe's most charming and breathtaking places. Mark also enjoys travelling to different places and he uses his experiences as inspiration for writing



https://allblogroll.com/travelers-guide-the-best-places-in-europe/
https://allblogroll.com/wp-content/uploads/2017/01/Eiffel-Tower.png
https://allblogroll.com/wp-content/uploads/2017/01/Eiffel-Tower-150x150.png
Travel
Destinations,special trip,Travel,Travel tips
It is known to many that Europe is one of the most beautiful places to go to especially for people who loves to roam around the world. There are actually six countries of Europe that are part of World Atlas' Top 10 Most Visited Countries in The World with...
Anatoliy Simeonov
Anatoliy
Simeonov
anatoliy.simeonov@gmail.com
Administrator
All blogroll - The informative website