Reduce your Weight with PlayStation Move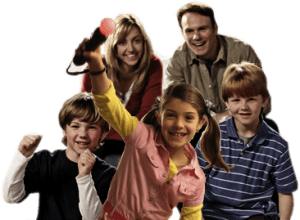 Everyone would like to get fit and burn some calories


but most often it is inconvenient to regularly go to a gym. The most convenient way to do exercise is using PlayStation Move that can help you get fit without leaving home.
Reduce your Weight with Exercise at home with PlayStation Move
Using your PlayStation Move motion controllers, you can enjoy having your own personal trainer at home and more than 25 fun and intense exercises. PlayStation Move offers you the possibility to step into your own virtual gym. Also, the ps move will work with many ps4 games.
PlayStation 3 has the most accurate movement detection options among the gaming consoles on the market. However, to be able to take full advantage of exercising at home using your PlayStation console you would need to purchase a peripheral, which is not so expensive. The bundle for PlayStation Move includes a PlayStation Eye camera, one Move controller and a sports game.
The PlayStation Move motion controllers are highly precise. The set of exercises for PlaySation Move are easy to perform and offer good results. You can get in shape performing punch combos, ducking and weaving or hitting targets. You can pick up your favorite exercises and customize your own fitness program. You can even choose to work out accompanied by your own favorite music collection.
Enjoy a quick dose of fun and exercise in your own private virtual gym. You will not only lose weight at home and get in shape but you'll also relax and relieve stress shooting some basketball hoops, punching a destructible dummy or playing a game of dodgeball.
If you don't like to train on your own you can hook up with your friends online. Challenge them to beat your best score or give them some encouragement. Some entourage and competition can add more fun and help you reaching your fitness goals faster.
Among the best options of exercising games on PlayStation Move is the Dance Dance Revolution bundle, which is a dance routine game in HD version. In Dance Dance Revolution you'll have to practice dance steps in a fast paced rhythm, using the dance pad included in the bundle.