21 queries to confirm if you've become a lame blogger
How many times you heard the complaint of a blogger that he has yet to make money?
So many of them groan that they have yet to make money despite blogging for years!
Many others who don't aim to earn money equally complain of not achieving their other blogging objectives.
Their objective may be to boost their blog traffic


build a huge email list or support their main business.
Who is become a lame blogger?
They all are become a lame bloggers. They are not effective to achieve their blogging goals.
Actually they don't know what they are doing, how they are doing and why they are blogging.
They stick to a set pattern of:
Publishing a post
Commenting on other blogs
Contributing guest posts
Placing so many attractive offers to subscribe
Any other chore that can make them a successful blogger
But they do all these very effective blogging chores in a mechanical way. They have a stereotyped schedule of publishing a weekly post, commenting on only five blogs daily, sharing their post on fixed number of social media and contributing a guest post fortnightly but not very regularly.
Lorraine Reguly raised a very interesting question for newbie bloggers "Are You A Guppy Blogger?" in her post 5 things new bloggers need to know. I am sure you would enjoy reading it.
Blogging is not a 9 to 5 job
They do all these chores like a person who does a 9 to 5 job. They forget the fact that blogging can never be done successfully like a 9 to 5 job is done. If it's really your passion you do blogging as and when you have time.
How to avoid becoming a lame blogger?
Doing blogging chores consistently by following a schedule is quite good in one way but there are a lot of other supporting activities that keep honing and improving your blogging skills.
Owing to your heavy engagement maybe you have quit so many of such supporting or helpful blogging activities that always give a big boost to your main blogging chores.
Here are 21 questions to ask and confirm if you have quit so many activities which you must resume while blogging otherwise you will become a blogging machine or become a lame blogger instead of becoming a successful blogger.
1. Did you quit reading?
It's advised several to write at least 1000 words daily as a blogger. So to write 1000 words daily you must read at least 5000 words daily. It means five posts of 1000 words each or 7 posts of 700 words each or an e-book of 5000 words.
Without substantial reading your mind will be empty while writing 1000 words daily. So just check when you read last time a few posts not to simply comment on them but to learn from them and gain knowledge from them.
2. Do you insanely rely on your idea bank?
It is good to write whatever comes into your mind. Later on you can convert your noted ideas into a plan or project. But you can't execute your every idea very shortly and many of them get stale.
So never wholly rely on your inventory of ideas. Keep exploring more and more. This you can do by observing around you, reading interesting contents, spending quality time with your family and friends.
Also be away from your boring schedule once in a week, chill out and come back with a lot of fresh thoughts to resume your work with full vigor.
3. If most of your connections are dormant?
In offline world once you meet a person you need not contacting him frequently and your reference of first meeting is sufficient to remind him about you.
But in online world it is so easy to contact every second person online. Millions of people meet with each other daily and it is not possible for busy influencers and online experts to remember everyone who they meet.
So never leave your connections dormant and keep contacting them either you need it from your business point of view or not. Do give them a shout every week to let them never forget you.
4. Are you not expanding your outreach?
Contentment has no room in online world. Here the mantra of "do more" works well to make you successful.
So never be satisfied after making a few thousand followers or subscribers on your blog. Keep expanding your outreach by sharing your contents more and more and contacting more and more influencers to make more and more people visit your blog.
5. Do you avoid multi tasking?
This is the main problem many struggling bloggers face. After some time they just do a limited blogging chores as I mentioned at the top here and don't enjoy blogging in its literal sense.
They must know the fact that done is better than perfect. So try to do as many chores as possible to ultimately create a few best things out of your several pursuits.
6. Are you waiting for the best time?
The best time to start a new chore was twenty years ago and the second best time is just now. (A slightly altered Chinese proverb)
This should be your mindset while doing every kind of blogging chore. Else you will never have the best time to do any new chore and would just be waiting for it.
7. Do you do everything randomly?
It is right that if an activity is really your passion you should be doing it whenever you have time. But it doesn't mean you do all that without any plan and quite randomly.
You must have your daily, weekly monthly and quarterly plan to keep blogging like a pro and achieve your ultimate objectives.
8. What is the ratio of your output versus input?
Smart workers bring best output with minimum input. This is the motto of every efficiency theory. So try to create everything with minimum hard work, minimum investment and in minimum time but never compromise on quality as well.
9. Do you take no focused action?
On one point of time do just one activity. If you are sharing on social media so instead of opening so many social media account just open one and do full justice with it and move to the next after closing it.
10. Do you over-repeat previous things?
If you don't have any new and impressive idea, don't create just another post to follow your posting schedule. You should have many alternatives to fill a gap like a guest post or an interview post or an infographics.
So try to avoid over-repeating old things in a new way because everything can't be renewed. Mostly people already visit renewed things on several other places so don't waste their time by bringing them on a post they already have read somewhere else.
11. Do you ridiculously flip old things?
It is good to flip old things say a post or an idea but never let it be ridiculous. Else people would not stay on your blog and may shy to visit it next time fearing to see another ridiculous thing again.
So very skillfully flip an old idea and make it quite unique to retain the interest of your readers.
12. Are you neglecting your audience?
If your blog audience is not asking for anything it doesn't mean you have served them fully and they don't need anything more. It is possible they are just hoping you would share with them a thing they badly need.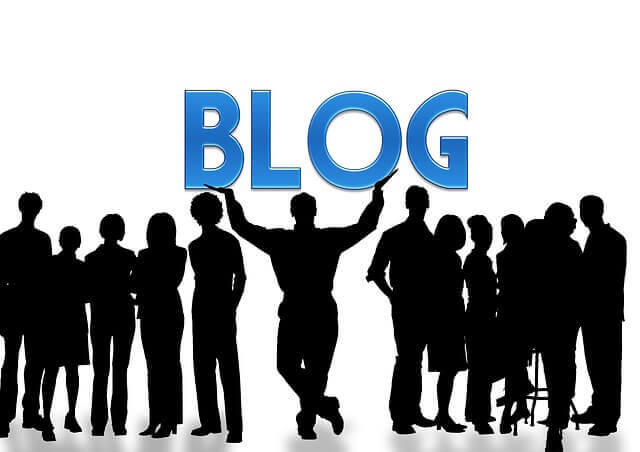 Sometimes you have to understand your audience without interacting with them just on the basis of your past experience of interaction.
So be alert and guess what your audience may need on coming cultural festival and create the best product to offer them on that occasion.
13. Are you far away from practical approach?
Getting deeply involved with others ideas and projects is good but never forget the practical aspect of your niche.
If all solutions were available in books or online, this practical world would have been sleeping day and night. So adopt a practical approach while solving the problems of your blog readers and never be so theoretical.
14. Are you offering abstract ideas?
First test the idea or make someone test it successfully and then share it with your target audience. Otherwise if your given idea doesn't work your readers would not buy your next idea and may fear it will also be abstract and quite away from the practical world.
15. Are you using vague ideas?
Also never apply any abstract idea on your blog as well. While creating a post never put anything that your readers fail to understand nor refer any theory or tip that already have gone obsolete.
16. Is there no more diversity in your offers?
If you keep offering same type of products or services for the solution of a problem of your audience they would just buy the first one and never go for the next.
So try to address different types of problems of your readers and offer them different solutions with various products and services.
17. Are you making efforts in a limit?
Blogging has also reached to a level where new things are not introduced as fast as they were done in the beginning.
But it doesn't mean you rely on whatever has been explored and don't go for something unique. Keep making efforts to bring unique things and ideas for arousing interest of your readers.
18. Do you depend more on automation?
Doing more in lesser time is good but it should not be done beyond a limit. Else you will lose your identity as real and would give an impression of spam.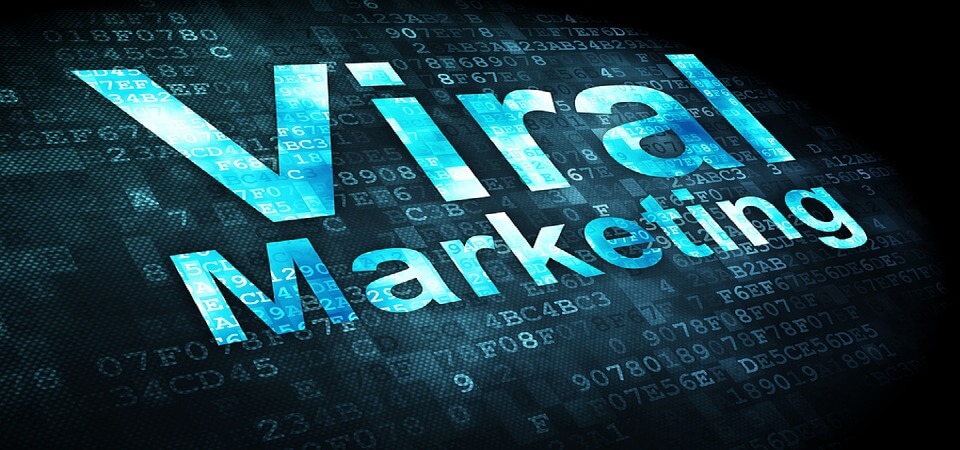 So be on social media personally to interact with people, like their posts and comment on them. Just sharing your post on social media with any automated software could work up to a limit and beyond that you need to be organic in your social media optimization.
19. Are you not trying new things?
It is right that so many practices have already been established in blogging and one can freely follow them to achieve blogging success. But it doesn't mean you never come out of a shell and think out of the box.
To make a thing most successful you must think out of the box. So try new things. As and when you find or explore them, keep applying them to achieve more and more success.
20. Are you not adapting to change?
Things are changing fast online. So be adaptive and alter your plan and activity as and when things related to your blogging niche change.
21. Do you lack alertness?
If something new arrives in market grab it in very first moment. Otherwise your competitor would grab it and will tell your audience he is more alert than you.
So these are the 21 questions to ask for checking the inactions most of the bloggers do while blogging and become a lame blogger.
How many of these questions made you think to improve your blogging further? Or do you think some of them are just additional and blogging could be done successfully without thinking about them. Share your views in comments section below.
I am sure you would also share this post on social media with your friends and colleagues to let them notice these serious issues which may make them become a lame blogger



https://allblogroll.com/21-queries-confirm-become-lame-blogger/
https://allblogroll.com/wp-content/uploads/2018/12/lame-blogger.jpg
https://allblogroll.com/wp-content/uploads/2018/12/lame-blogger-150x150.jpg
Internet
Blogging,Blogging tips,Internet
How many times you heard the complaint of a blogger that he has yet to make money?So many of them groan that they have yet to make money despite blogging for years!Many others who don't aim to earn money equally complain of not achieving their other blogging objectives.Their objective...
Anatoliy Simeonov
Anatoliy
Simeonov
anatoliy.simeonov@gmail.com
Administrator
All blogroll - The informative website